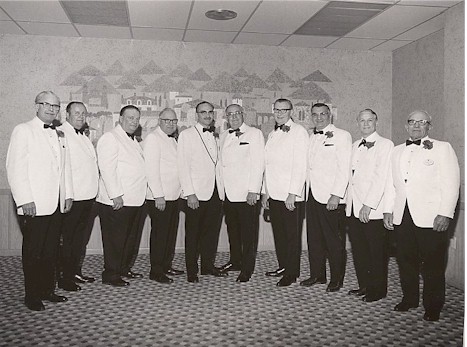 1970 Council of Governors.
L-R: Evan J. Davis 13K, John P. Johnson 13E, Merle J. Thomas 13F, Jorge F. Wenzel 13B, John G. Reese 13J, James W. Cleverdon, Norman A. Paolucci 13G, Marvin W. Sherron 13H, & Richard F. Folk 13D.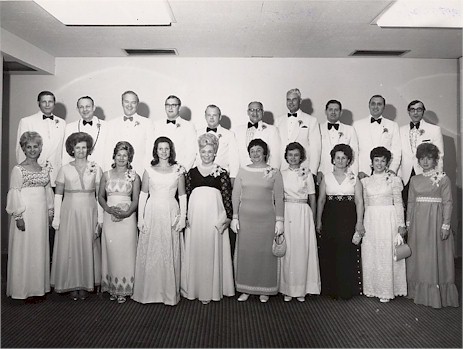 1971 Council of Governors and Wives.
L-R: Byron A. Zude 13H, Raymond D. Carson 13J, Paul D. Hamilton 13D, Phillip J. Rapp 13A, John T. Holden 13B, Frank M. Dranchack 13C,
Walter Cotton 13E, Gordon H Gainer 13K, William M. Spires 13F, & Kenneth W. Boldman 13G.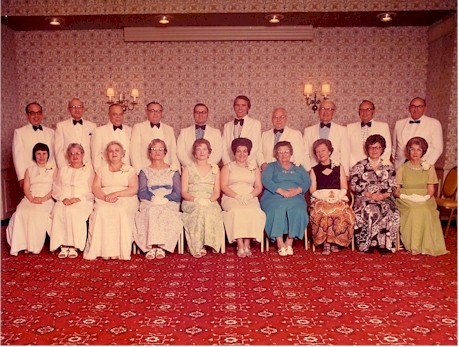 1972 Council of Governors and Wives.
L-R: William P. Hinton Jr. 13A, Lloyd Gray 13B, Council Chair Carl Jack Dodd 13C, Atlee P. Freshley 13D, Tom J. Bodell 13E, John F. Cooke 13F,
Charles E. Doughtery 13G, Darwin H. Huff 13H, Douglas B. Kelly 13J, & Russel Williams 13K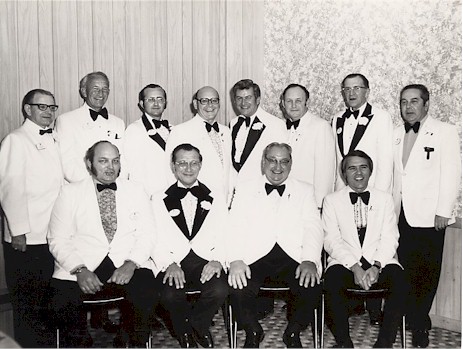 1973 Council of Governors.
Seated L-R: Dallas P. Dauterman 13A, Richard W. Turner 13J, Harold T. Payne 13B, & Council Chairman John R. Cooke
Back L-R: MDS John "Jack" Thomson, Everett P. Trittschuh Jr. 13H, Matthew A. Davis 13E, Phillip P. Brown 13G, William P. Leibensperger 13F,
Howard N. Hoshor 13K, John D. Ingram 13D, & Thomas H. Martin 13C.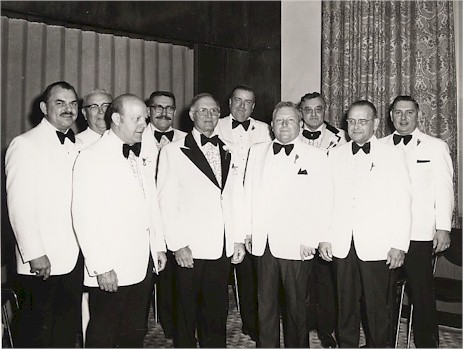 1974 Council of Governors.
Front L-R: Dale J. Wirth 13G, Scott J. Rigdon 13J, Francis Joseph Peters 13F, & Nathan B. Hampshire 13A.
Back L-R: Andrew C. Kraus 13B, Clayton L. Eckroad 13D, John A. Wiszt 13C, Kenneth L. Caplinger 13H, Earl Thompson 13E, & Joe Hanning 13K.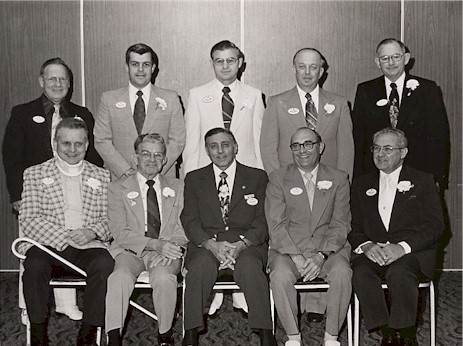 1975 Council of Governors.
Seated L-R: Robert C. Oberhouse 13A, Russell J. Hurst 13B, Frank Cristiano 13C, Roy J. Smith 13D, & Ellsworth C. Faig 13E.
Back L-R: Harold E. Wood 13F, James T. Coffey 13G, Robert P. Jordan 13H, Charles W. Hawbaker 13J, & Paul M. Kelly 13K.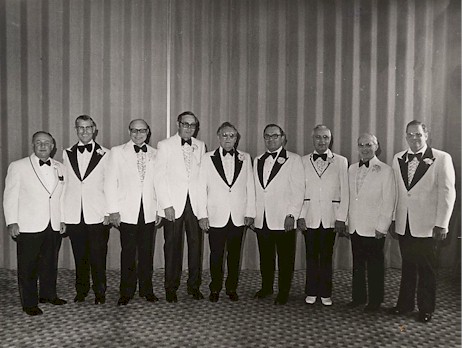 1976 Council of Governors.
L-R: Richard L. Myers 13F, Dale D. Harruff 13A, Doyle Sensmeier 13B, Ernest Padrutt 13C, William B. Gibson 13D, Jack Scott 13E,
Alpha G. Riddle 13G, Richard M. Brodbeck 13H, & Jimmy C. Neal 13J. Missing from this class James C. Allen 13K.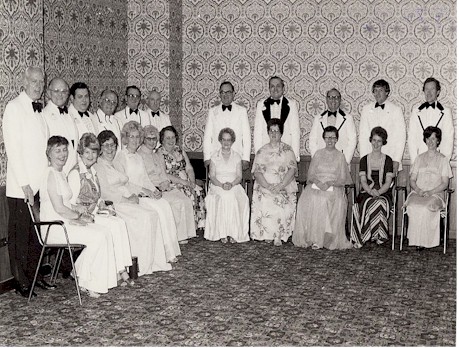 1977 Council of Governors and Wives.
L-R: Frederick A. Exline 13F, Jerry Horbelt 13C, James R Beckley 13E, Fred A Leser 13B, Jackson L. Sowell 13D & Donald W. Drain 13A.
Back wall L-R: Council Chairman Jack Scott, Doyle Spangler 13J, William E Channell 13G, Michael D. Long 13H, & James Monroe Donavan 13K.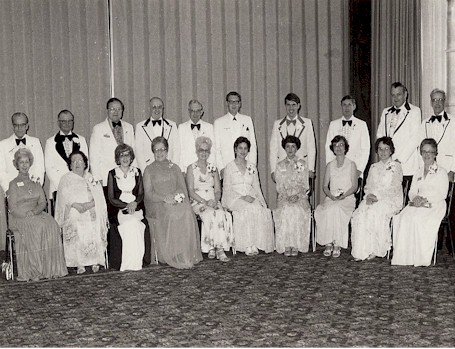 1978 Council of Governors and Wives.
L-R: Raymond F. Lusk 13A, John A. Strang 13B, Victor J. Gulyassy 13C, Elbert O. Burson 13D, Wilbur E. Hughes 13E, Donald J. Caprino 13F,
Maurice E. Mullet 13G, Donald A. Bierley 13H, Harold F. Rodin 13J, & James C. Butler 13K.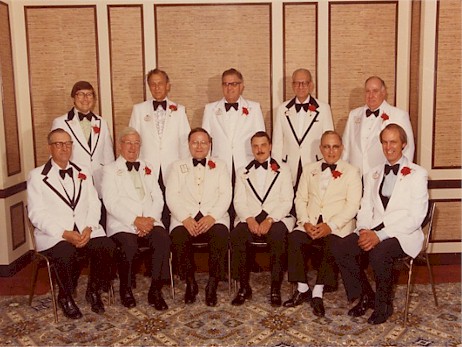 1979 Council of Governors.
Front L-R: Edward A. Davis 13J, Theodore J. Brehm Sr. 13G, Council Chair Victor J. Gulyassy, Sam D. Bates 13F, Sherrod S. Duecker 13C, & John C. Fudge 13H
Back: Greg Maxwell 13B, Thomas Roberds 13E, Roger W. Engle 13K, Paul E. Peck 13D, & Robert W. Birmingham 13A,