On May 18, 2014 the 2013-2014 Council of Governors began a project of planting trees at the Ohio State School for the Blind. This project will replace old crabapple trees with pink flowering crabapple trees from High St. to the main entrance of the school.
To purchase a pink flowering crabapple for your class of governors contact IPDG Bill Schultz.
Tree costs at this time are $100 for a 6 to 7 foot, balled and bur lapped tree.
Read the condensed article by Newsletter Editor Lion Becky Thornton here.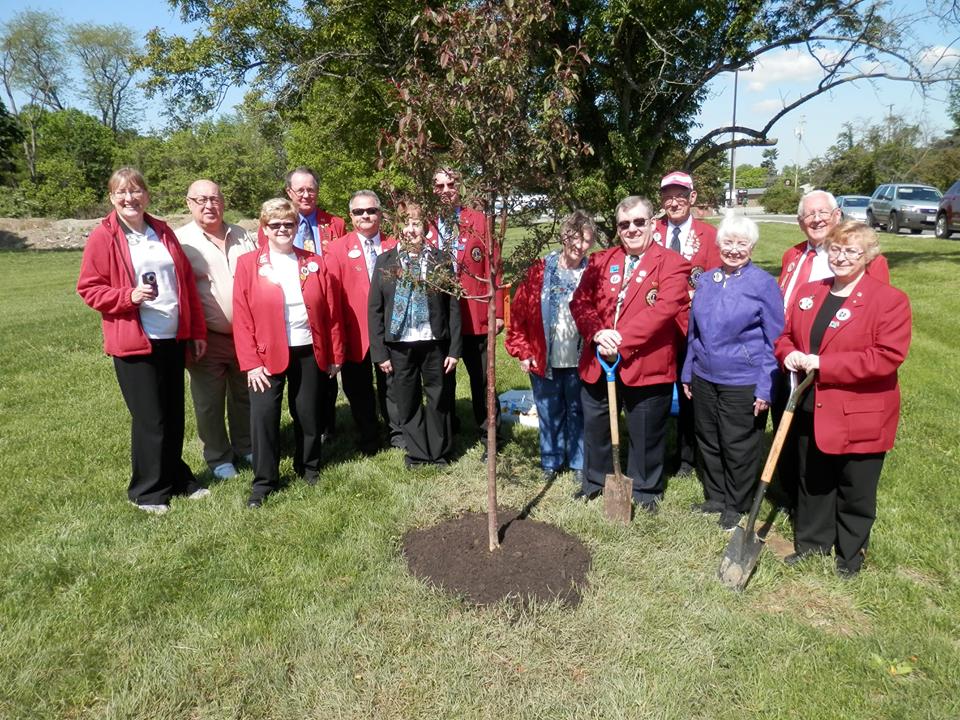 2013-2014 Council of Governors
Contributing class of Governors:

2013-2014

13A-Craig Gauger, 13B-Francis Hensel, 13C-Wallie Burnett, 13D-Tom Zickefoose, 13E-Darlene Roll, 13F-Ray Byers,
13G-Greg Halley, 13H-Clark Van Sycoc, 13J-Sherry Bingamon, 13K-William Schultz, and Council Chair Woody Conrad.

2012-2013

13A-Rev. Ralph Stuebs, 13B-Forrest "Woody" Conrad Jr.,13C-Dan Lester, 13D-John Woodside, 13E-Jack Preston,
13F- Deborah Luttrell 13G-Beth Johnson, 13H-Frank Hacker, 13J-Richard "Rick" Tipple, 13K-Sue Haban 13K, and Council Chair David Gauch.

2011-2012

13A-Barbara Plaugher, 13B-Richard Temple, 13C-Mary Chentnik,13D-David Gauch, 13E-Bill Keller, 13F-David Risen,
13G-R.J. Konkoleski, 13H-John Tolos, 13J-Georgia Barber, 13K-Janice Arnold and Council Chair Ron Keller

1995-1996

13A-Gerald Aller, 13B-Paul E. Bowen, 13C-Mike Rusinoff, 13D-Robert D. Whited, 13E-William "Bill" Rauch,
13F-John E. Collins,13G-*Robert Kunkel & Karl Bowers, 13H-Homer V. Rice III, 13J-John C. Vorys, 13K-Ted W. Keller and
Council Chair John H. O'Flaherty.

Ohio Lions PDG Association

2014 Ohio Lions PDG Association.
* Robert Kunkel was killed in a car accident, Karl Bowers completed the term.